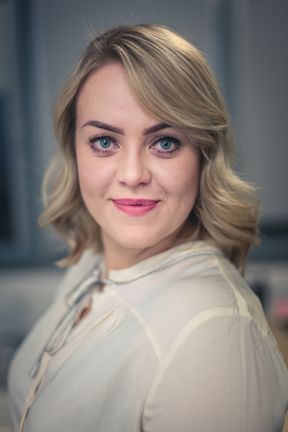 Justyna Ryś
Paediatric physiotherapist –
MEDEK & NDT Bobath
Welcome!
I am a children's physiotherapist specializing in the following therapy methods:
The MEDEK Therapy (Dynamic Method for Kinetic Stimulation)
The NDT Bobath (Neuro-Developmental Treatment Bobath)
I graduated from the Universities of Physical Education in Wrocław and Poznań. As a student. I started working as a junior physiotherapy assistant in the Puchatek Cerebral Palsy Centre in Wrocław. After graduation, I went on to work as a children's physiotherapist in the Early Intervention Centre of the Polish Association for Persons with Intellectual Disability in Gorzów Wielkopolski. Currently I specialise in children's rehabilitation and physiotherapy in the Rehabilitation Centre of the Promyk Słońca (Ray of Hope) Foundation in Wrocław as well as in my private office Reharys.pl.